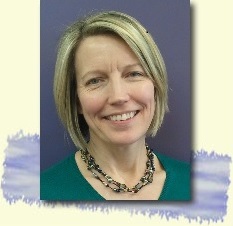 Rebecca Dirks, ND
Education / Licensure: Dr. Dirks is a graduate of Bastyr University's 4-year Naturopathic Medicine program. She received her undergraduate degree in Cytotechnology from the University of Oklahoma. She has completed advanced certifications in Ayurvedic Medicine, Aromatherapy, and is licensed through the Washington State Department of Health.

Positions and Affiliations: Dr. Dirks is an associate physician at the Northwest Center for Optimal Health, has been faculty at Bastyr University, and holds memberships in the WA Association of Naturopathic Physicians, and the Amer Association of Naturopathic Physicians, where she co-led the training program for other physicians. She received the United States National Defense Medal, the US Reserve four-year Good Conduct Medal, and an Honorable Discharge from the US Naval Reserve in 1995. Dr. Dirks is co-host of KSER's "Sound Living with the Doctors" on FM 90.7 and kser.org Thursdays at 4:00 p.m. P.T.
Practice Interests: "My practice focus is preventative medicine, women's health, and family medicine. I enjoy helping people make the most of their health. It's so rewarding to watch energy improve, hormone problems resolve, and digestion work like it is supposed to."
Philosophy: "One of the most important tools I have are good ears! Your story is important; and often, just by listening, we can find answers together. As a natural medicine specialist it's my job to not only help you find your path to achieve optimal health but to teach you how to stay on that path."
Personal: Dr. Dirks was raised in Sioux City, Iowa, by her parents Ronn and Betty Dirks. She is the youngest of six children and the first in her family to become a doctor. Dr. Dirks is married to Kasra, who she met at the University of Oklahoma. She enjoys spending time with her husband, daughter, and their cats, Dorothy, Sasha, and Una; and working in her garden. Her interests include painting, music, and reading
To schedule an appointment with Dr. Dirks, please contact our office at (360) 651-9355.
The Mission of the Northwest Center for Optimal Health:
Providing patients and their families safe, effective care in a comforting and welcoming environment, using physicians expert in combining natural and conventional medicine, and who focus on patient education and prevention.