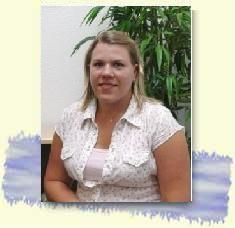 Dana Buck, Nutritionist
Education / Licensure:
Dana Buck is a nutritionist at the Northwest Center for Optimal Health. She received an Associates Associates of Arts & Sciences at the Bellevue Community College, in Bellevue, Washington, and a Bachelor of Science in Nutrition from Central Washington University in Ellensburg.
Positions Held / Affiliations:
Dana is a member of the Washington State Dietetics Association, and Volunteers at the Kittitas County Diabetes Fair.
Personal:
Dana has been a Type 1 diabetic for over 20 years, which has taught her the importance of healthy eating and nutrition. She has worked her way through school by working in a variety of coffee shops. In her spare time she enjoys cooking and baking, and would someday like to write a cookbook. Dana is married to Colin.
For more information about Dana or to schedule an appointment in our weight management clinic, please contact our office at (360) 651-9355.
The Mission of the Northwest Center for Optimal Health:
Providing patients and their families safe, effective care in a comforting and welcoming environment, using physicians expert in combining natural and conventional medicine, and who focus on patient education and prevention.